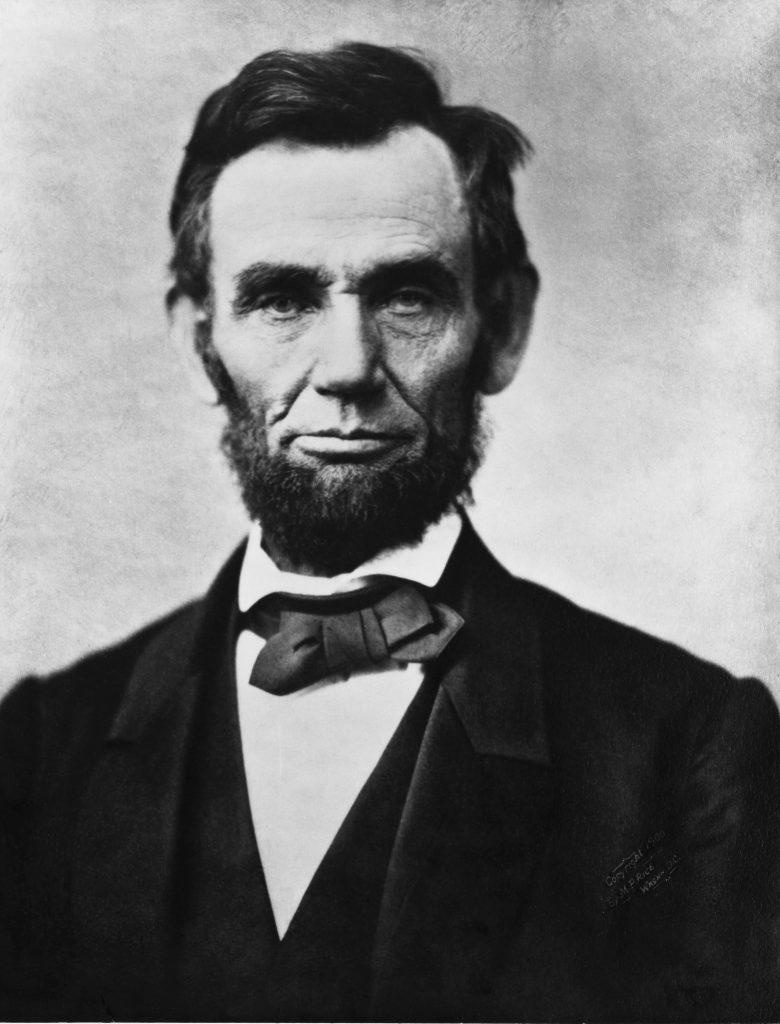 Recognized as the Great Emancipator and the Honest Abe, the 16th president of the United States of America, Abraham Lincoln is also known as the most frequent and the most famous visitor of the White House years after his untimely death. With his distinctive features, anyone who sees him can easily recognize the tall and bearded president.
Famous Phantom Encounters
Many prominent people had seen his ghost and felt his presence in different places at the White House. Here's the list of people who claimed that they saw the apparition of Abraham Lincoln:
Grace Coolidge
One of the first person who claimed to see the president was First Lady Grace Coolidge. She stated in the articles for American magazine that she saw the ghost of Lincoln standing at a window in the Yellow oval room. Coolidge said that President Lincoln was gazing blankly out at the Potomac, to an area that had once been the battleground of the Civil War.
Queen Wilhelmina of the Netherlands
One of the most famous phantom sightings of Abraham Lincoln was in 1942, during the administration of Franklin D. Roosevelt. Queen Wilhelmina of the Netherlands was on a state visit when she answered a knock on her bedroom door. She saw President Lincoln wearing a coat and top hat staring down at her. This left her flabbergasted and she collapsed right away.
Eleanor Roosevelt, her secretary Mary Eban and staff of Roosevelt's administration
President Lincoln was seen mostly during Roosevelt's administration. During that time, the United States of America was going through a shattering world war despair.
President Roosevelt's first lady, Eleanor Roosevelt used Lincoln's bedroom as her study room. She stated that she never saw Lincoln's ghost but she felt his presence whenever she worked there late at night.
On a supposedly normal day, Eleanor's secretary, Mary Eban had a phantom encounter with Abraham Lincoln when she walked into the northwest bedroom. She reported seeing honest Abe sitting on the bed, pulling his boots on hastily. It looked like Lincoln was set to go somewhere important.
Other members and staffs of Roosevelt's administration reported seeing Lincoln lying on his bed or roaming at the second floor of the White House.
British Prime Minister Winston Churchill
British Prime Minister Winston Churchill claimed one of the most remarkable encounters of Abraham Lincoln's apparition. According to an account in Mark Nesbitt's, book Civil War Ghost Trails: Stories from America's Most Haunted Battlefields, Churchill went out of the bath naked with only a cigar in his mouth. In his bedroom, he saw President Lincoln leaning against the mantle above the fireplace. Churchill took his cigar out of his mouth and said "Good evening, Mr. President. You seem to have me at a disadvantage."  Churchill said that they looked each other in the face for a moment and he saw Lincoln smiled gently and vanished into thin air.  Though he handled it fine, the Prime Minister wished different rooms on succeeding visits.
Ronald Reagan
President Reagan never saw Lincoln's ghost but he said in a 1987 press conference that his dog Rex sometimes stared at Lincoln's room as if someone was there. He had seen his dog barking repeatedly as well, when in front of Lincoln's room. One time, he tried opening the door for his dog but his dog started to growl and refused to enter the room.
President Reagan's daughter, Maureen
Maureen claimed that she saw President Lincoln's phantom on different occasions as a red and orange aura during nighttime. On one occasion, her husband Dennis woke up to see a tall and bearded figure standing by the fireplace. Maureen also saw the same man in a red coat standing in their room. The man was undoubtedly Lincoln's ghost as she could see right through him.
Harry Truman
Truman believed that his predecessor, Abraham Lincoln, caused the phantom knocks on his room. He claimed that there was an incident, one year after he took his term. Someone was rapping on his door and when he went out of his bed and opened his door, he found nothing but felt cold.
Truman's daughter Margaret reported that her father really wanted Lincoln and other deceased presidents' presence. "I'm sure they're here," he told her. "I won't lock my doors or bar them if any of the old coots in the pictures want to come out of their frames for a friendly chat."
Dwight Eisenhower
Eisenhower once told his press secretary, James Haggerty, that he frequently felt Lincoln's presence in the White House. On one incident, he was walking down a hallway when he saw a tall figure approaching him. He realized it was the ghost of Abraham Lincoln.
Modern Day Encounters
In recent days, no reported apparition of Abraham Lincoln has been publicly announced. The latest encounter was during the Clinton years. It was said that President Clinton's brother, felt Lincoln's ghost in the White House but the story was dismissed as a quip.
The phantom of Abraham Lincoln is quiet at this time, but the unexplained mysteries of the hauntings in the White House remain. Who knows if Lincoln will return during Trump's administration? We can never tell.
https://en.wikipedia.org/wiki/Abraham_Lincoln
https://en.wikipedia.org/wiki/Lincoln%27s_ghost
http://www.history.com/topics/halloween/ghosts-in-the-white-house
http://www.prairieghosts.com/lincoln2.html
https://potus-geeks.livejournal.com/536194.html